Welcome to Stained Glass Work by Shelagh Davies
Located in Hampshire, in the heart of the New Forest National Park, I design and make leaded and stained glass panels for windows and doors using traditional techniques.

The possibilities are endless – a panel may be designed to incorporate brilliant sparkling glass, perhaps with added painted, stained, enamelled, or fused elements and it will be completely unique. I pride myself in working closely with my clients, taking whatever time is necessary to ensure that the end result is something special that we have created together.
Contact me for help with your stained glass project >>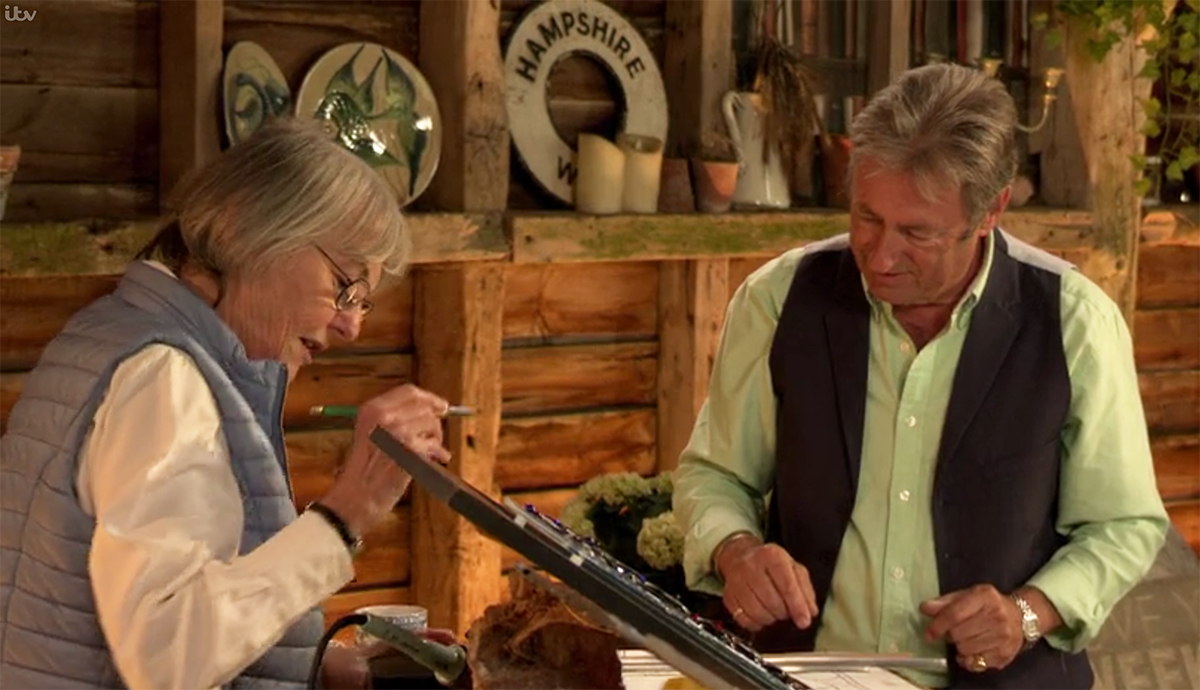 Featured on ITV's 'Love Your Weekend' with Alan Titchmarsh
I was contacted by a production team looking for a Stained Glass Artist to take part in a new series. Follow the link below to view on ITV player (opens in new window, you may need to sign in view)
PLAY >
Your stained glass window will give you a legacy to enjoy that changes subtly through days and seasons: differing levels of light alter the intensity of the colours of the glass as the sun moves across the sky and at night judicious lighting may enhance the panel creating a different, equally stunning, effect.